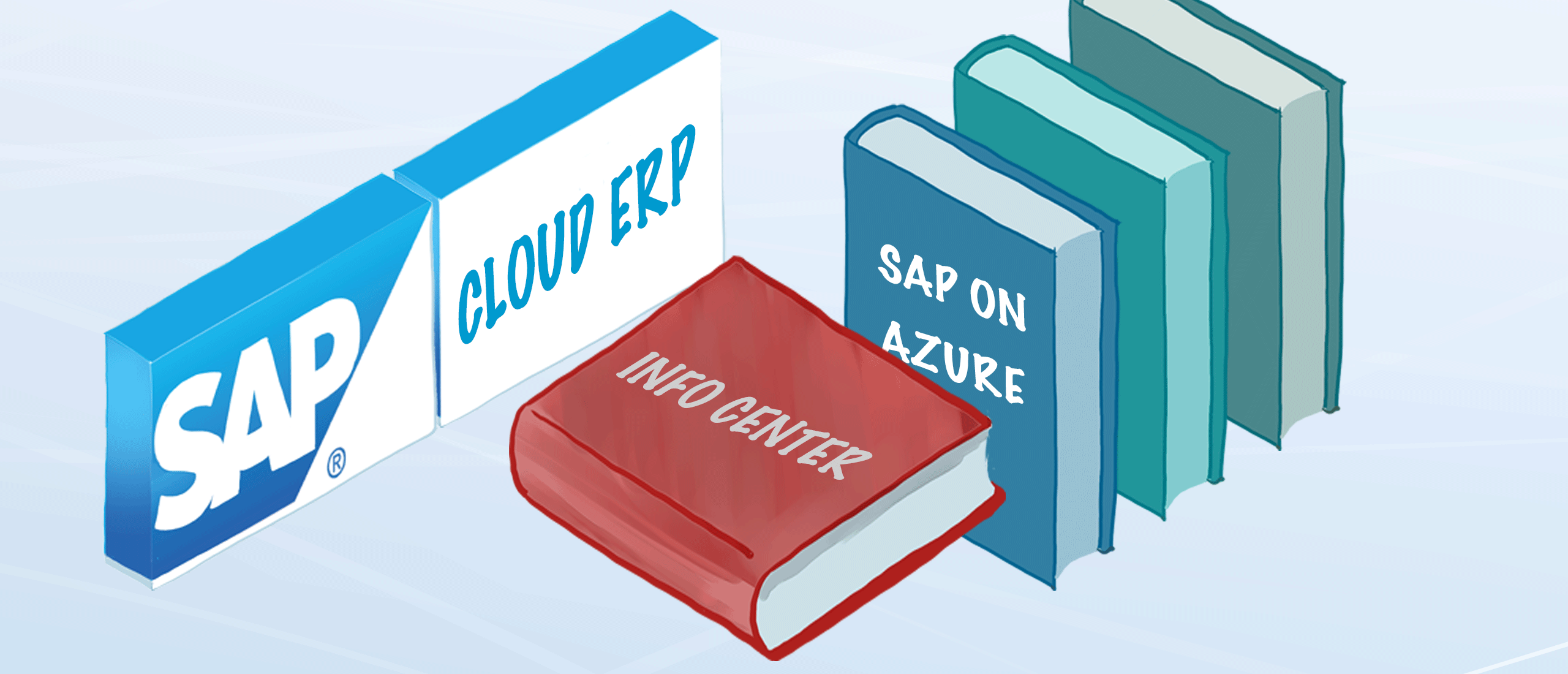 SAP on Azure | 10 Facts
The following 10 facts apply to the Microsoft Azure hyperscaler platform - the perfect environment for your SAP and non-SAP workload.
Fact 1 Azure has more global regions than any other cloud provider
In more than 54 regions and 140 countries, the Microsoft Azure Cloud platform is always close to the user and provides data center services around the world. A region is a series of data centers that are implemented within a latency-defined perimeter and connected by a special regional network with low latency.
[caption id="attachment_216839" align="aligncenter" width="806"]
 Microsoft Azure Regions[/caption]
Fact 2 Azure is hybrid!
Azure offers hybrid consistency everywhere: application development, management, security, identity management and the entire data platform. The real hybrid functions of Azure offer you the flexibility to go to the cloud on your terms. True Hybrid is not just about infrastructure and connectivity, but also about consistency in identity, management, data and development, whether on-premise or in the cloud.
In addition, Microsoft has developed a wide range of cloud and local technologies that work together in different hybrid environments.
[caption id="attachment_216838" align="aligncenter" width="770"]
 Microsoft Azure Hybrid Model[/caption]
Examples of consistent execution to help you manage this hybrid environment more easily:
Active Directory expands to single sign-on for users and protects access to data via the cloud and local applications.
Azure management and Security Services offer visibility and control over your cloud and local infrastructure with simplified operations and security.
Both SQL Server and Azure SQL Database now use a common T-SQL query language. That means you can seamlessly distribute data between local sites and the cloud.
Azure Stack Services are offered in local data centers. That means you can use one set of APIs and utilities to implement applications anywhere. This gives your developers a common approach to creating applications and the flexibility to choose where they run.
Fact 3 SAP certified with Industry Compliance
In addition to pure functionality, scalability and readiness for SAP applications, the Microsoft Azure platform with its Trust Center offers compliance through a wealth of certificates and audits. The products are ready for almost every industry requirement and extensive reports and certificates can be made available. Microsoft offers approved BAFIN solutions especially for the financial and insurance sector. For example, data according to § 201 StGB or financial data can also be stored on Azure. Microsoft has extensive data protection and privacy experience and complies with compliance with the EU-US Privacy Shield and EU Standard Contract Terms.
Fact  4 Azure can also use Bare Metal for HANA
In addition to VMs for implementing and executing SAP HANA, Azure offers you the option to execute and implement SAP HANA on Bare Metals Servers. The "SAP HANA in Azure (Large Copies)" solution depends on unassigned host or bare-metal hardware assigned to you. The server hardware is embedded in larger stacks that contain infrastructure for networks, computers / servers and storage. This solution is also certified for HANA Tailored Data Center Integration. Different server SKUs or formats are available for SAP HANA in Azure.
[caption id="attachment_216847" align="aligncenter" width="490"]
 SAP Azure Large Configurations[/caption]
Fact  5 Easy integration of SAP and Microsoft products
Since SAP has developed the SAP Cloud Platform (SCP) on Azure Cloud Foundry, the integration strategy of SAP and Microsoft has been clear. Microsoft Azure offers a wealth of solutions - from the Office365 area to PowerBI that support SAP HANA as a database. SAP and Microsoft products work better together and both manufacturers use open interfaces and standards for data exchange, for example OData. This results in considerable benefits in the use of both worlds and a best-of-strategy. By e.g. integration with Office365, innovative solutions for AI and Industry 4.0, offers Microsoft an advantage of planning security and risk minimization and minimizes compatibility problems.
[caption id="attachment_216849" align="aligncenter" width="669"]
 SAP Azure Microsoft Collaboration Services[/caption]
Fact  6 Microsoft Azure supports Open Source!
Since Microsoft purchased the leading development platform GitHub in 2018, it is clear that Microsoft also wants to and can open the source. The Azure Cloud catalog contains various open source services that are actively supported and offered by Microsoft. Azure is not a closed store, but very interested in supporting and expanding the open-source community. For customers, this results in significant benefits with the necessary investments in the Azure platform. Developers can use their familiar development environment in Azure, such as Node.js, PHP, Phyton and Java. Container technologies, such as Docker or Kubernetes, support DevOps.
[caption id="attachment_216859" align="aligncenter" width="807"]
 Microsoft Azure Open Cloud Solutions[/caption]
Fact  7 SAP Cloud products are running on Azure
SAP its own Cloud products are running on Azure and offer an existing use case, demonstrating that even critical data such as personal information are trusted by Azure. This applies to SAP Success Factors, SAP Ariba and SAP Concur, among others.
[caption id="attachment_216848" align="aligncenter" width="736"]
 SAP on Azure ECO systems[/caption]
Fact  8 Almost 100% availability
Azure's combination of multiple availability zones guarantees almost 100% uptime. Replication of SAP HANA achieves data and service availability of 99.99%. By moving backups to other regions, even geo-redundant disaster scenarios with Hot / Cold Standby can be realized.
[caption id="attachment_216870" align="aligncenter" width="900"]
 SAP on Azure Service Levels[/caption]
Fact  9 Azure can be done in a Private environment!
By establishing confidential connections between Azure data centers and the infrastructures on your site or other combined environments, Azure ExpressRoute ensures that it does not connect via the public internet, making it more reliable and faster. In addition, using ExpressRoute connections to transfer data between Azure and local systems can result in huge cost savings. Connections to Azure can be made via ExpressRoute at an ExpressRoute (Exchange provider) location or directly via your network provider equipped with WAN (eg an MPLS VPN). ExpressRoute Peerings and Microsoft Cloud Services
Special Private Connection via MPLS is for multiple Cloud Services;
For different providers possible;
Company MPLS side is extra necessary;
Bandwidth of up to 10 GB MS;
Azure has existing Peerings with providers.
[caption id="attachment_216842" align="aligncenter" width="801"]
 Microsoft Azure Private Cloud Construction[/caption]
# 10 Pay as you Go
The unique advantage of the cloud is that you only pay for what you use.
That is why it is useful to apply the pay-as-you-go system to SAP systems. You can, for example, automatically switch off a sandbox or development and test systems outside office hours and you then pay nothing for your computer power. Thanks to this concept, the dimensioning of HANA systems can be precisely adapted to current needs and you do not have to invest in systems that are largely not used in the future.
Of course you can scale up as needed. This concept also applies to Microsoft licenses with the new Microsoft CSP partner model (Cloud Solution Provider), such as Office 365. You can subscribe and unsubscribe to flexible licenses on the basis of seasonal peak workloads in the workforce (freelancers and contract employees). , depending on usage.