Ready-to-Run ERP - Powered by Best Practices
The strength of SAP S/4HANA Cloud, Public Edition is the enormous set of Industry Best Practices that SAP compiled and maintained over the last 50 years. The industry best practices of SAP S/4HANA Cloud, Public Edition are derived from the long-lasting SAP ECC solution. With this SaaS-ERP solution, companies have access to a full-force ERP without the known complex set-up and maintenance effort from the old on-premise environments. The SaaS ERP remains current with bi-annual release updates and is ready to adopt the last innovations without complex IT assignments. The business is able to run its own show with SaaS ERP without great dependencies on IT.
Composabal solutions from SAP Public Cloud Products
SAP declared that their Public Cloud ERP environment is the strategic platform moving forward. SAP's Public Cloud includes the following solution areas:
SAP S/4HANA Cloud, Public Edition
SAP Business Technology Platform
SAP Industry Cloud solutions (SAP + Partners)
SAP ECO System (Suites like SAP Ariba, SAP SuccessFactors, SAP Concur, SAP Fieldglass and more)
The SAP Industry Best Practices are developed from end-to-end. This includes flawless integrations between the various solution areas.
Example end-to-endbest practice process for Source to Pay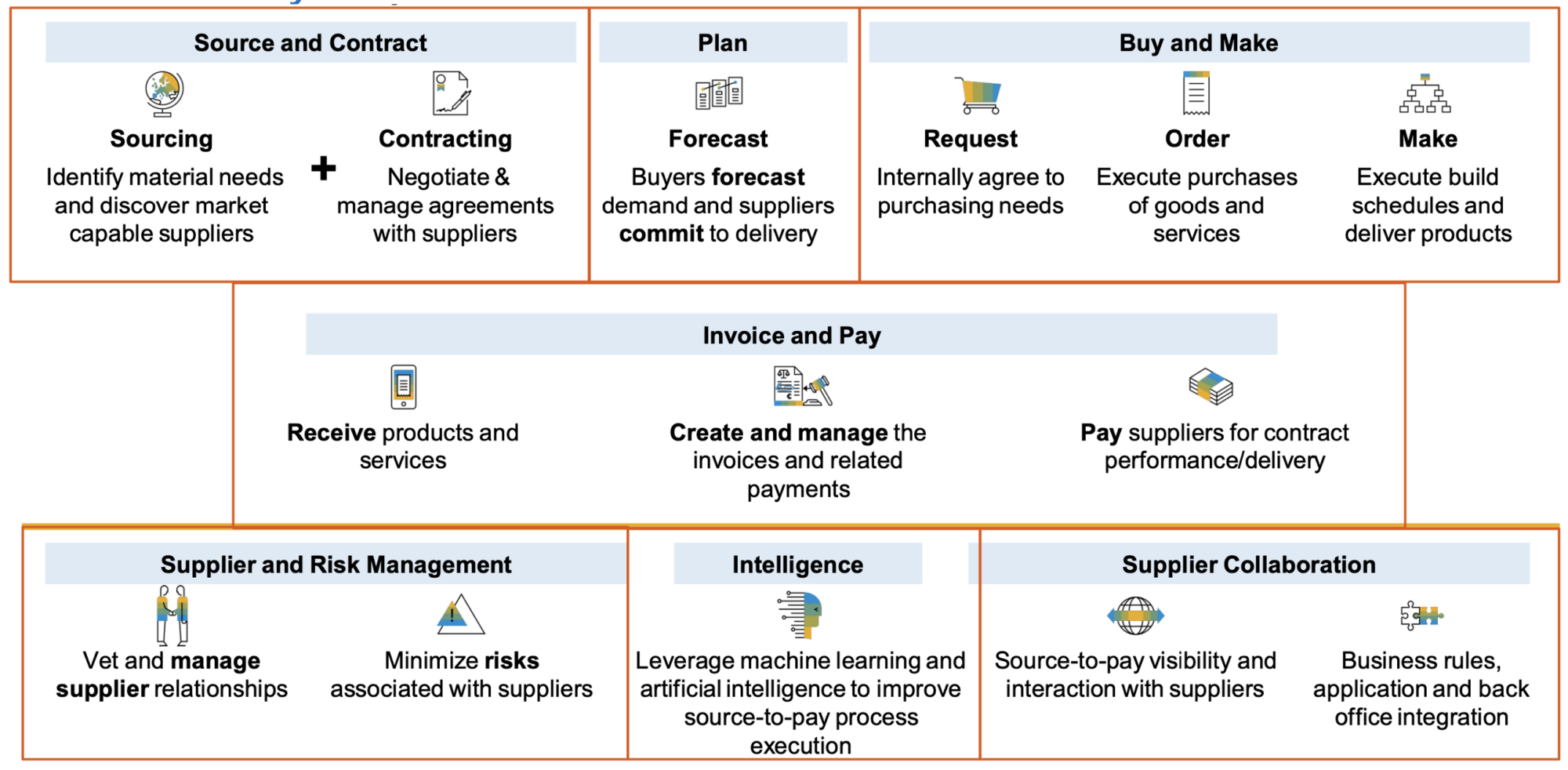 SAP S/4HANA Cloud, Public Edition Best Practices
There are in total 850 scope items across the various Business Areas to support your end-to-end business processes.
The Digital Discovery Assessment selects your required set of scope items. The selection of scope items depends on your needed business entities, sales structure, finance and cost centers and required functionality.
What are your needed variants to configure the end-to-end processes to your specific needs?
There is no fixed way and there is no standard way. The scope items present standard industry practices, but the configuration is tailored to your situation. Some examples:
Are you using inter-company scenarios for resources or products?
Are you using direct or indirect procurements
Structure and type of warehouses
What is Customer Order Decouple Point: Make to stock, make to order, assemble to order, engineer to order
Are you using internal or external transportation facilities
Do you need separate implementations for various countries
What are the expected integrations with SAP and Third Party Applications or Solutions