In this article
Table of contents
Articles in this category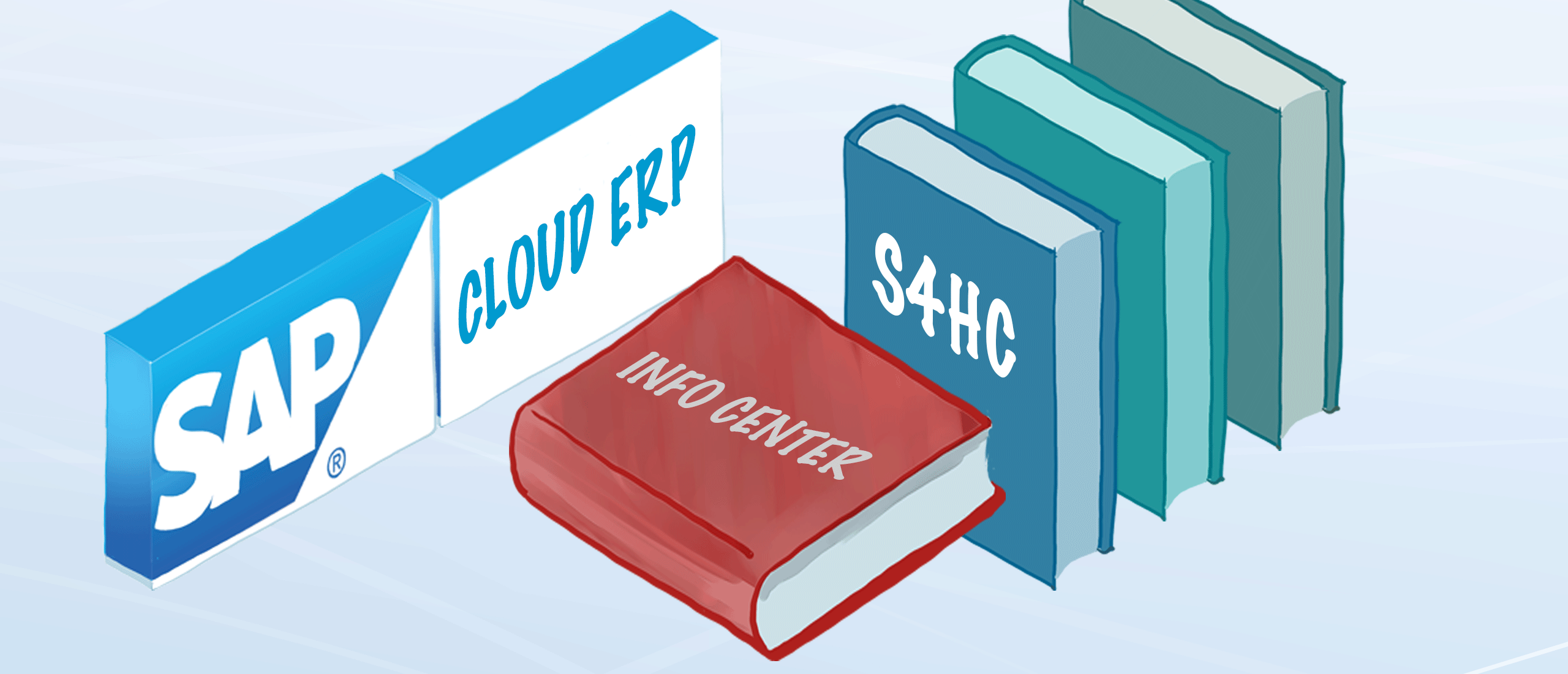 Intelligent Enterprise
What is a Intelligent Enterprise related to ERP?
Th short answer is:  Integrated enterprises that use data to feed their intelligence to manage their operations to grow more resilient, more profitable, and more sustainable
The concept of RISE with SAP is enabling customers to become Intelligent Enterprises by integrating data and processes, building flexible value chains, innovating with industry best practices, providing the ability to understand and act on their customer, partner, and employee sentiment, and how to manage their environmental impact.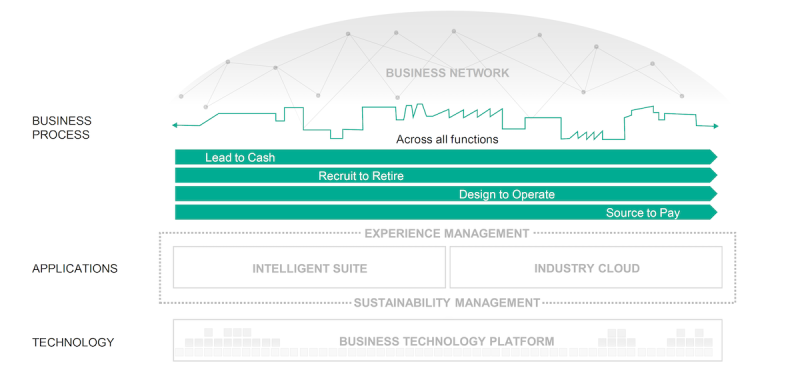 INTELLIGENT ENTERPRISE
As an intelligent enterprise, you can keep your workforce engaged and increase organizational agility. You can deliver the products and services your customers need and deliver personal, trusted, and connected customer experiences. An Intelligent Enterprise can control every source and category of spend, increase efficiency and gain insight to guide your business.  On top of tihis, Intelligent Enterprise make decisions confidently and drive continuous innovation.
Key dimensions of intelligent enterprises include:
Assisted and automated business process execution
Actionable business insights
Innovative business models and practices
Collaborative networks
Experience management
Intelligent enterprises can show:
Lead-to-Cash Flow includes all aspects of the customer journey – from the initial interaction, to order fulfillment and service delivery;
Design-to-Operate Flow is capturing all processes in manufacturing and the supply chain;
Recruit-to-Retire Flow to understand, manage, and optimize all aspects of your workforce;
Source-to-Pay Flow to manage all purchasing processes;
Experience management – use the power of human insight to improve business processes.
Sustainability management – track your carbon footprint in all operations to ensure we leave a habitable planet for generations to come.
What does an Intelligent Enterprise consist of?
Business Network: The SAP business network will help you to digitalize cross-company business processes. The network builds on current procurement, travel, and contingent workforce solutions to help intelligent enterprises work together to create flexible value chains.
Experience Management: Understanding what people want, and how they feel is critical to making the right decisions.  Experience management solutions give insight on the sentiments and feelings of customers, employees, and other business stakeholders.
Intelligent Suite: SAP offers an integrated suite of applications that support your end-to-end business processes. The suite helps manage every part of your organization – employees, customers, products, spend, finance, and IT. With embedded analytics, we provide a 360-degree view of your business.
Industry Cloud: SAP's industry cloud will enable you to discover and deploy vertical solutions from SAP and partners. These help you to apply leading-edge industry best practices and extend your current business processes.
Sustainability Management: Being best-run means running sustainably. SAP solutions for sustainability will help customers understand and manage their impact on people and the environment.
SAP Business Technology Platform: The platform provides data management and analytics, supports application development and integration, and allows you to use intelligent technologies – such as artificial intelligence, machine learning, and the Internet of Things – to drive innovation.
How to Improve business processes enterprise-wide?
Human Resources: In an Intelligent Enterprise, HR and people engagement play a key role in the organization's success through cohesive experiences that improve engagement. It is important to link people strategies to business priorities and gain full organizational visibility into talent and related finances. Business analytics drive day-to-day and long-term decision making.
Supply Chain: The digital supply chain plays a key role in the success of an Intelligent Enterprise, with the customer at the center of the business. The full transparency across networks improves reliability and performance.  Use embedded AI and real-time insights to sense and respond to changing conditions by from smart products and services.
Customer Experience: An Intelligent Enterprise is capable of delivering personal, trusted, and connected customer experiences. Customer relationship management (CRM) and customer experience play a key role in the organization's success, through in-depth customer understanding, effective engagement across every touchpoint, and exceptional delivery of a personal experience. Achieving this requires a unified customer profile incorporating customer interests, feedback, and preferences, and the ability to deliver timely, relevant campaigns and rich, intuitive, mobile-first experiences. Customers today expect a frictionless experience and unparalleled service with sales, marketing, commerce, and service working together as a unified brand.
Spend Management: Embed intelligent technologies and analytics across global spend processes to improve decision making, control, and efficiency company-wide. Procurement teams adapt processes to their own needs, and deliver comprehensive compliance and supplier management by capturing spend data from all sources.
Finance: For the Intelligent Enterprise, Finance plays a key role by equipping the entire organization with the ability to understand the financial context and profitability impact of decisions and plans. Achieve new levels of productivity through intelligent automation and reimagined user experiences and workflows.
IT: As the pace of innovation accelerates, Intelligent Enterprises are approaching disruptive technologies holistically. For example, they are implementing AI in increasingly expansive ways, moving from edge experiments into enterprise operations to break down geographic and operational barriers. Automation is an imperative, both to increase operational efficiency enterprise-wide and improve employee satisfaction. Toward that end, IT is becoming a true partner in defining their organization's digital transformation road maps.