PROCESS MATTERS: Strong companies do have clear and smooth business processes.
Scheer is an SAP consulting firm, but different from other IT Integrators. We distinguish ourselves through our process-oriented approach instead of an application focus.
We work shoulder-to-shoulder with business experts of the customer to understand the business characteristics and to ensure knowledge transfer of the SAP S/4HANA Cloud Best Practices.
Our consultants have strong business knowledge, which we use during implementations to design the best working solution for the customer.
We deploy ready-to-use accelerators such as process models and templates to ensure a structured and high-quality implementation!
Business Process Focus to configure SAP S/4HANA Cloud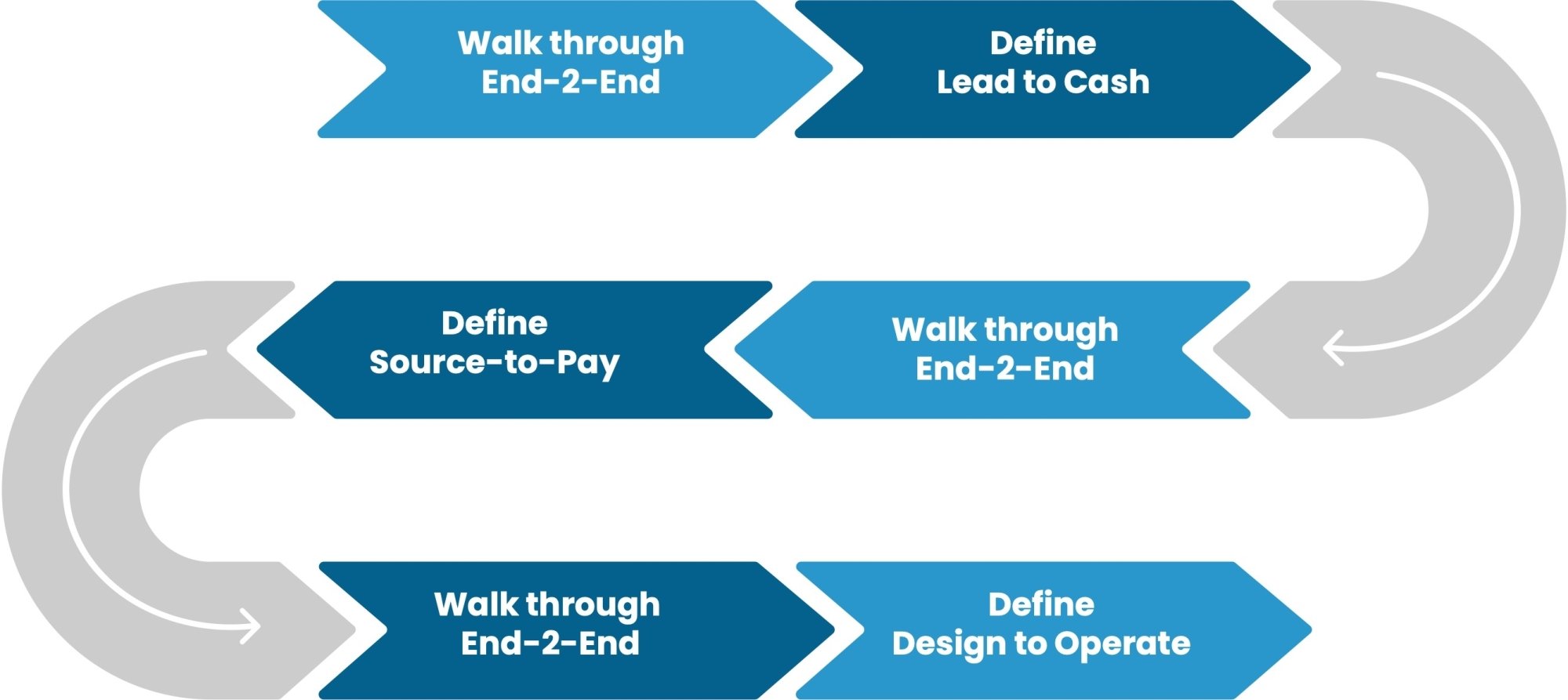 Our Industry expertise:
Consumer products
Manufacturing
Life Sciences
Professional & Technical Services