Scheer - as SAP Expert Partner supports the move to an Intelligent Suite of applications quickly and smoothly with S/4HANA Cloud as core enabler.
What is the starting point of your upcoming ERP implementation?
Do you want to start with a complete new intelligent suite?
Do you want to carve out a business unit into a new intelligent suite?
Do you want to migrate your existing SAP ECC to a new intelligent suite?
Do you want to extend your existing ERP with a new intelligent suite?
As Scheer, we apply different assessment approaches for a migration or a new implementation. But we always start by understanding your Business Model(s) and take into consideration your current and desired ERP capabilities.
Our Approach with focus on your Industry specific Business Process
Scheer is a strong believer that process matters. Our focus is always on your end-to-end business processes to ensure the right level of support of the selected SAP solutions.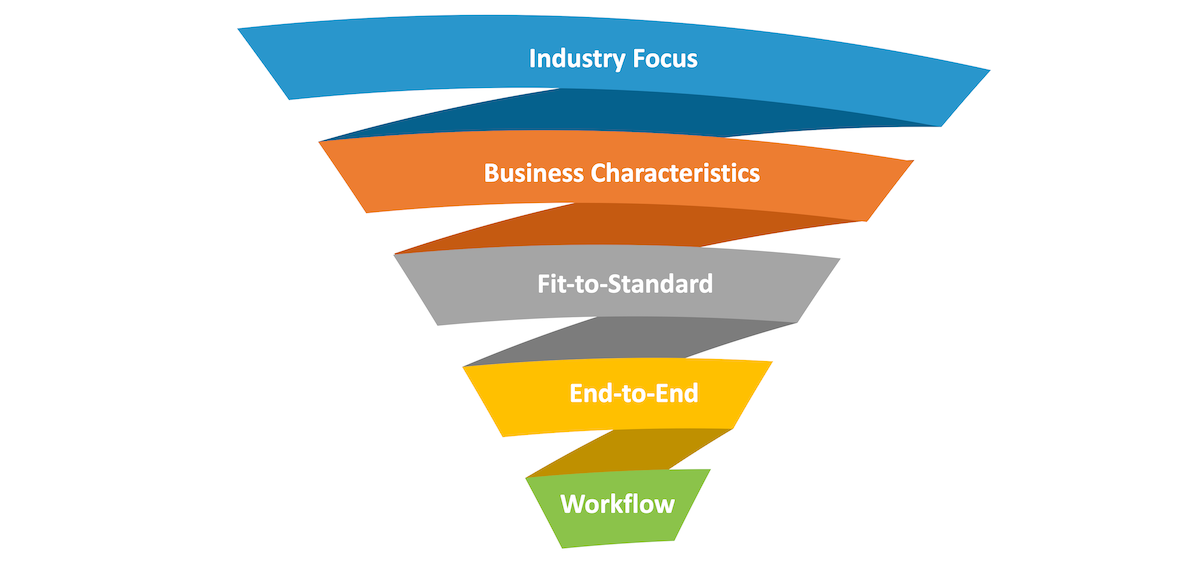 In our approach, we assess your Industry and Business Characteristics against the SAP Industry Best Practices.
The goal is to develop cost estimate and an implementation plan with focus on simplification, harmonization and rethink your processes if needed.