How to select the right SAP Cloud ERP?
To answer this question , you need to explore the following areas:
What are the options with SAP ERP and the Cloud?
What are the current and future IT & SAP skills within your company? What do you want to own yourself?
What is the required functionality related to ERP?
What are the requirements related to integrations, extensions and necessary add-ons?
On which locations do you need what functionality?
When do you need this functionality?
With the answers on the above questions , we can support you to make an outline of your expected Intelligent Enterprise Suite, related infrastructure, platform and need for integrations. In this outline we review the options related to Public, Private or Azure environments.
How to start with SAP Cloud ERP?
Scheer supports medium to large organizations with the selection of the right SAP Cloud ERP platform depending on your starting point and your business and IT strategy. We have a broad experience with green-, blue- and brownfield migration projects.
What is your starting point?
Do you want to start with a complete new suite?
Do you want to carve out a business unit into a new suite?
Do you want to migrate your existing SAP ECC to a new suite?
Do you want to extend your existing ERP with a new suite?
Your background, expected future organization, available time, resources and budget, will determine the right choice for SAP Cloud ERP.
In two steps to the Cloud
Step 1- ASSESSMENT
In-depth analyses to determine scope, fit & gap analysis of your end-to-ends, underlying architecture and transformation plan.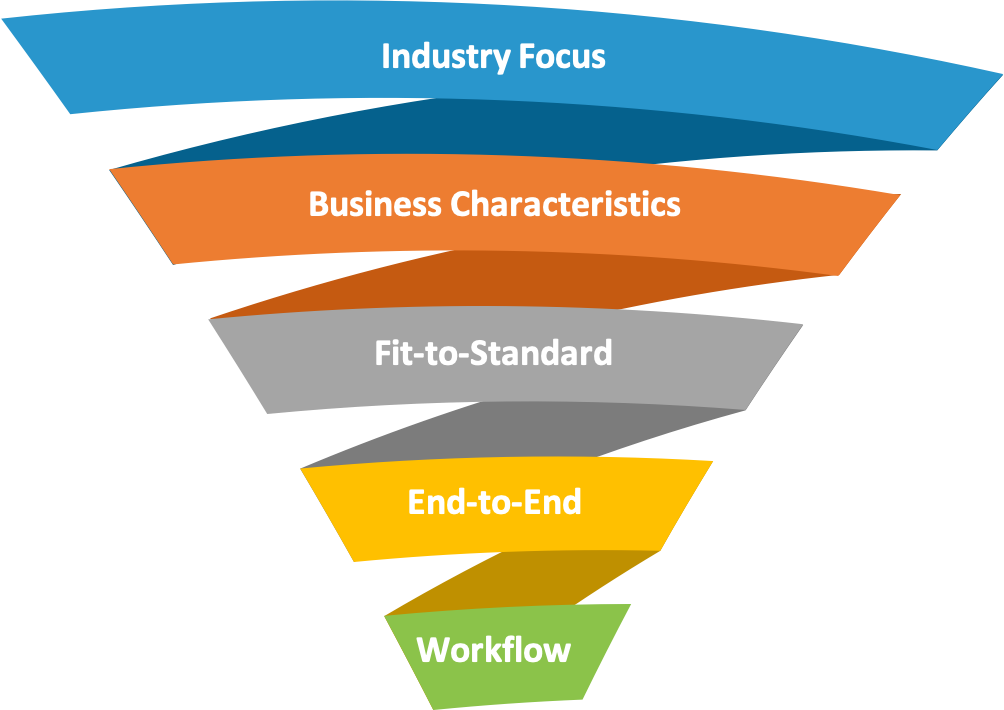 We do have special assessments for SAP S/4HANA and SAP Business ByDesign.
Step 2- IMPLEMENTATION
This results in a detailed plan of actions based on SAP Activate, workshops to explore the fit-to-standards, agile and scrum methodology.
See our Approach section for additional details about our Business Process Focused Implementation and Optimization approach