What is SAP S/4HANA Cloud Suite exactly?
This Cloud ERP Suite fits middle to large enterprises.
SAP has developed the S/4HANA Cloud Suite to help companies to reduce complexity and to play a key role in the digital economy. Through the deployment of SAP S/4HANA Cloud Suite, the entire Supply Chain is digitized. This provides a platform to execute your digital strategy based upon real-time information from Big Data, Personal Customer Support, Omni-Channel, Internet of Things (IoT), and personal and corporate networks.
SAP S / 4HANA Cloud Suite instantly provides full coverage for
Best Practices for the following components:
Enterprise Management
Finance
Professional Services
Manufacturing
Procurement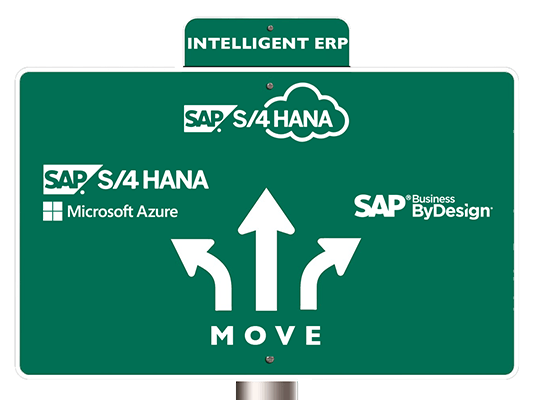 Follow our events and webinars about Move to SAP Cloud
ERP